Portfolio 3
Unveil the World of Bespoke Handmade Wooden Furniture for Luxurious Home and Office Decor.

Welcome to the realm of bespoke handmade wooden furniture, intricately crafted fittings, and captivating natural interiors.

For a dash of opulence and a transformative touch that elevates any environment, cast your gaze upon Live Edge Creations. Our specialty lies in the art of crafting unparalleled, stylish pieces that radiate luxury and personalisation.

Our furniture is a testament to the epitome of natural materials, prominently featuring Live Edge wood meticulously reclaimed from fallen trees, each imbued with its own unique narrative.

Delve into a wide array of handcrafted fittings, tailoring bespoke pieces, precision-engineered to meet your exacting requirements, whether it's a single bespoke furniture item or an extensive home renovation project.

Yet, our expertise extends beyond furniture, as we serve as your compass for comprehensive natural interior design services. Allow us to navigate you through the selection of optimal flooring, captivating wall treatments, and lighting solutions, culminating in the creation of a genuinely awe-inspiring space.

If your quest involves a furniture or interior design solution that mirrors your unique identity, trust us to transform your aspirations into reality. Connect with us today to embark on an immersive journey into our universe of bespoke artistry and natural sophistication.
Matthew's House
Every aspect of Matthew's home was thoughtfully curated to create a cohesive and stylish look, from the doorknob finish to the rug pattern.

The kitchen features custom-made black walnut cabinetry with brass fittings and copper worktops, complemented by onyx marble splashbacks
for an understated yet elegant feel. The use of Live Edge wood in the dining area adds a unique and organic touch, with a Gregg Klassen-inspired river table as the centerpiece.
The Master Suite is a warm and inviting retreat, with bespoke black walnut furnishings and fixtures, including a cast metal bathtub and marble onyx sink. The wood used throughout the project was sourced sustainably and repurposed into beautiful wooden art objects. The Live Edge detail brings a sense of curiosity and awe to the space, making it truly one-of-a-kind.
Live Edge Furnishings and Home Decor by Expert Craftsmen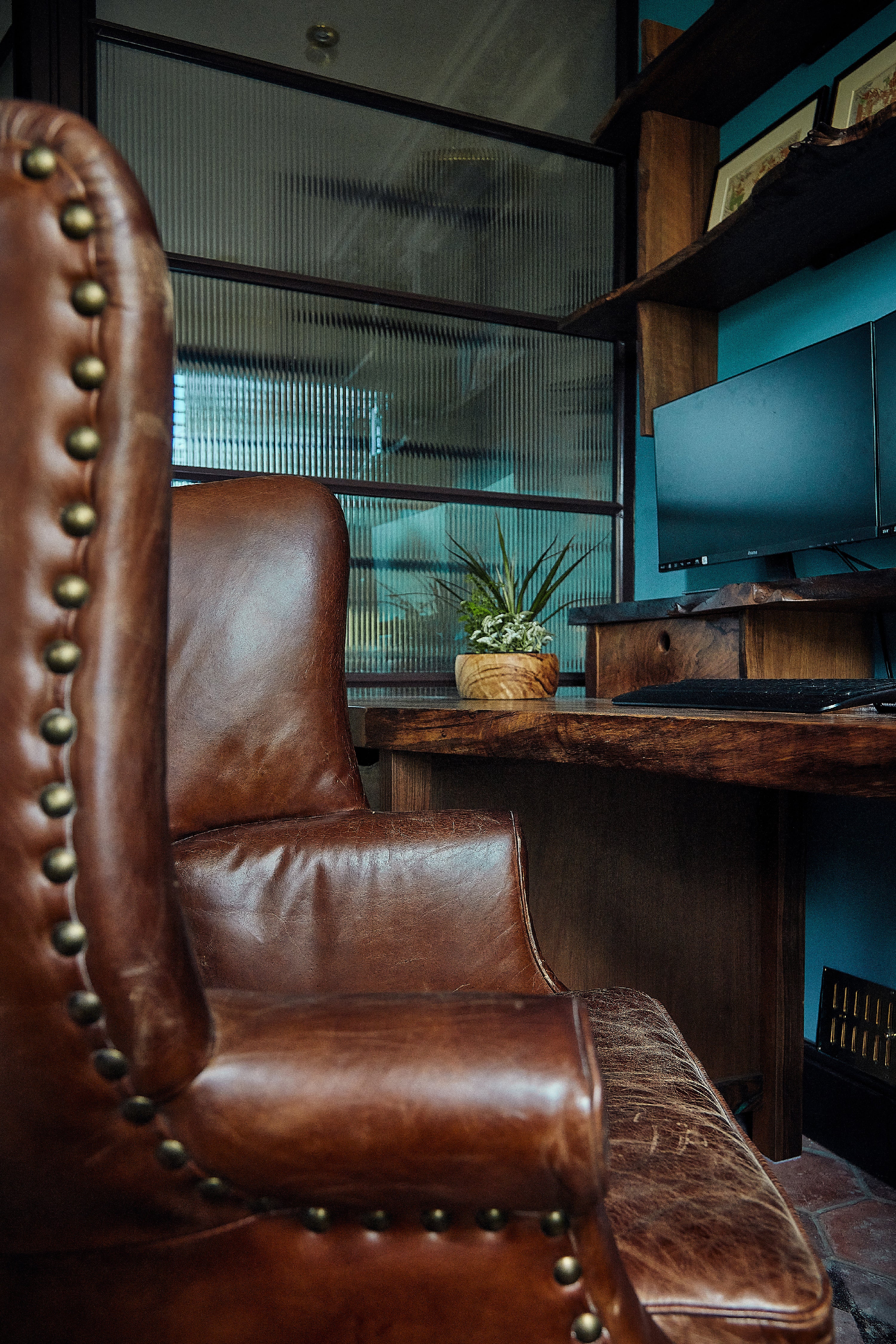 Natural and Organic Live Edge Wood Grain Patterns and Burls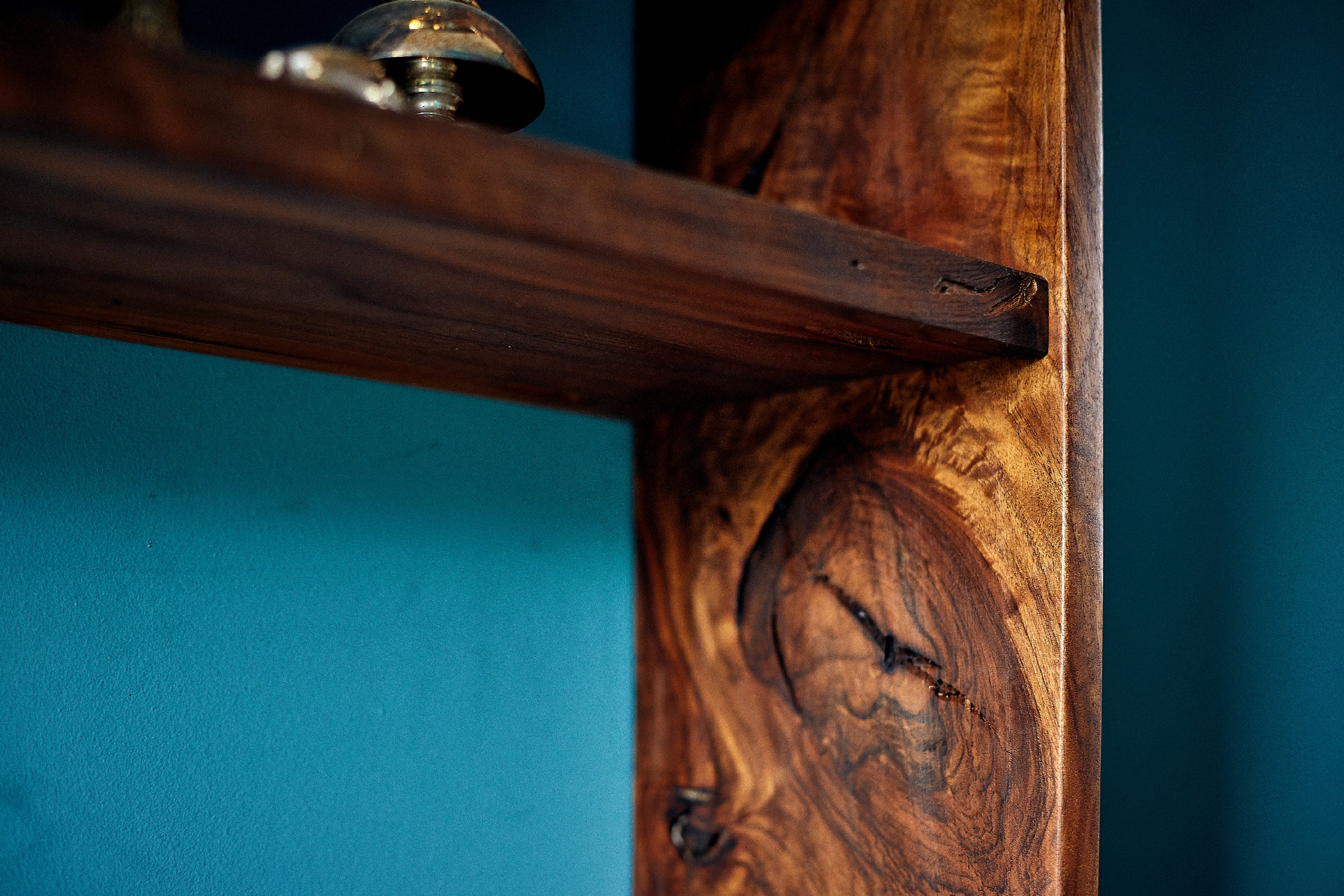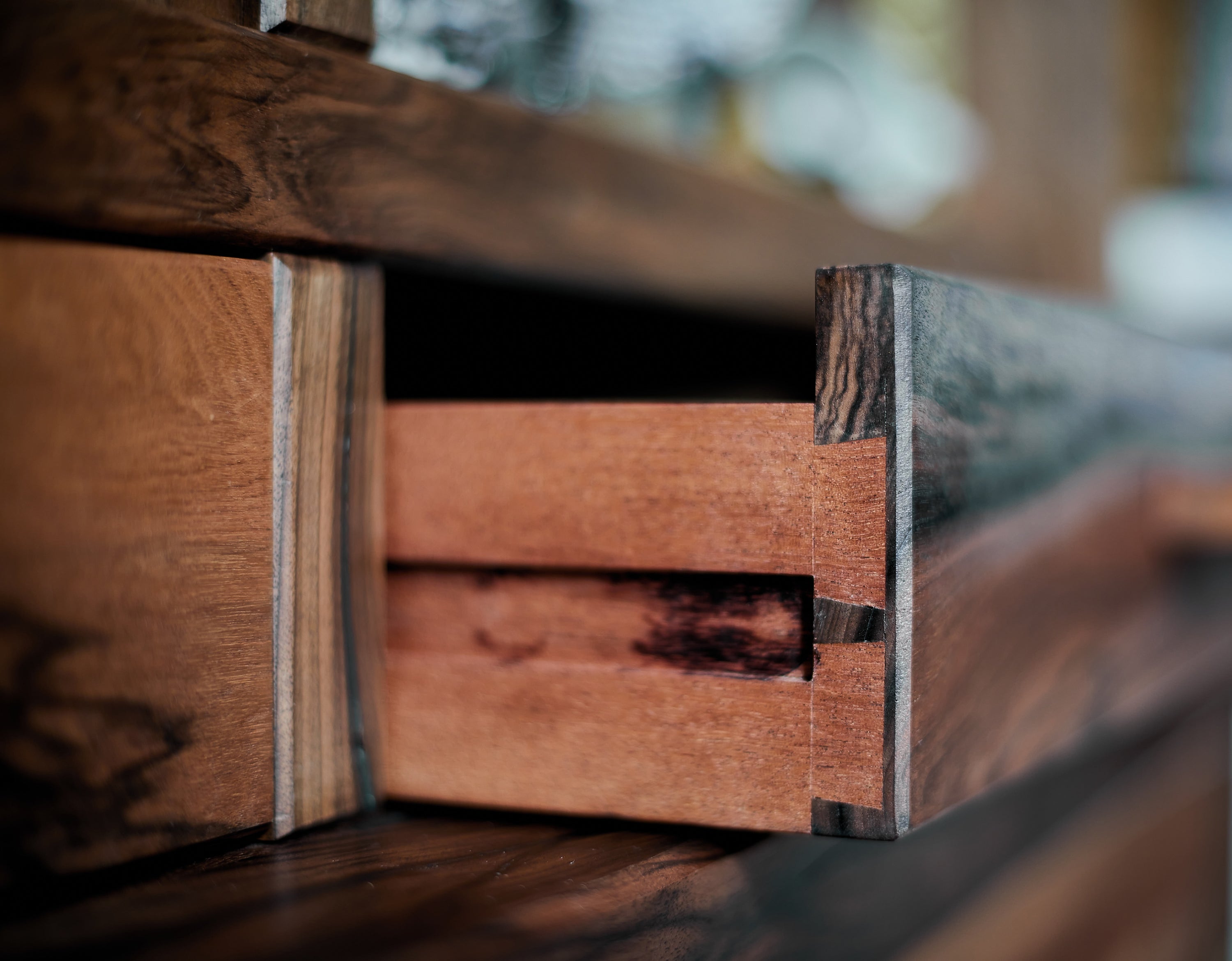 Custom Built One-of-a-kind Living Space Enhancements with High Quality Wood
Decorative Accents and Home Embellishments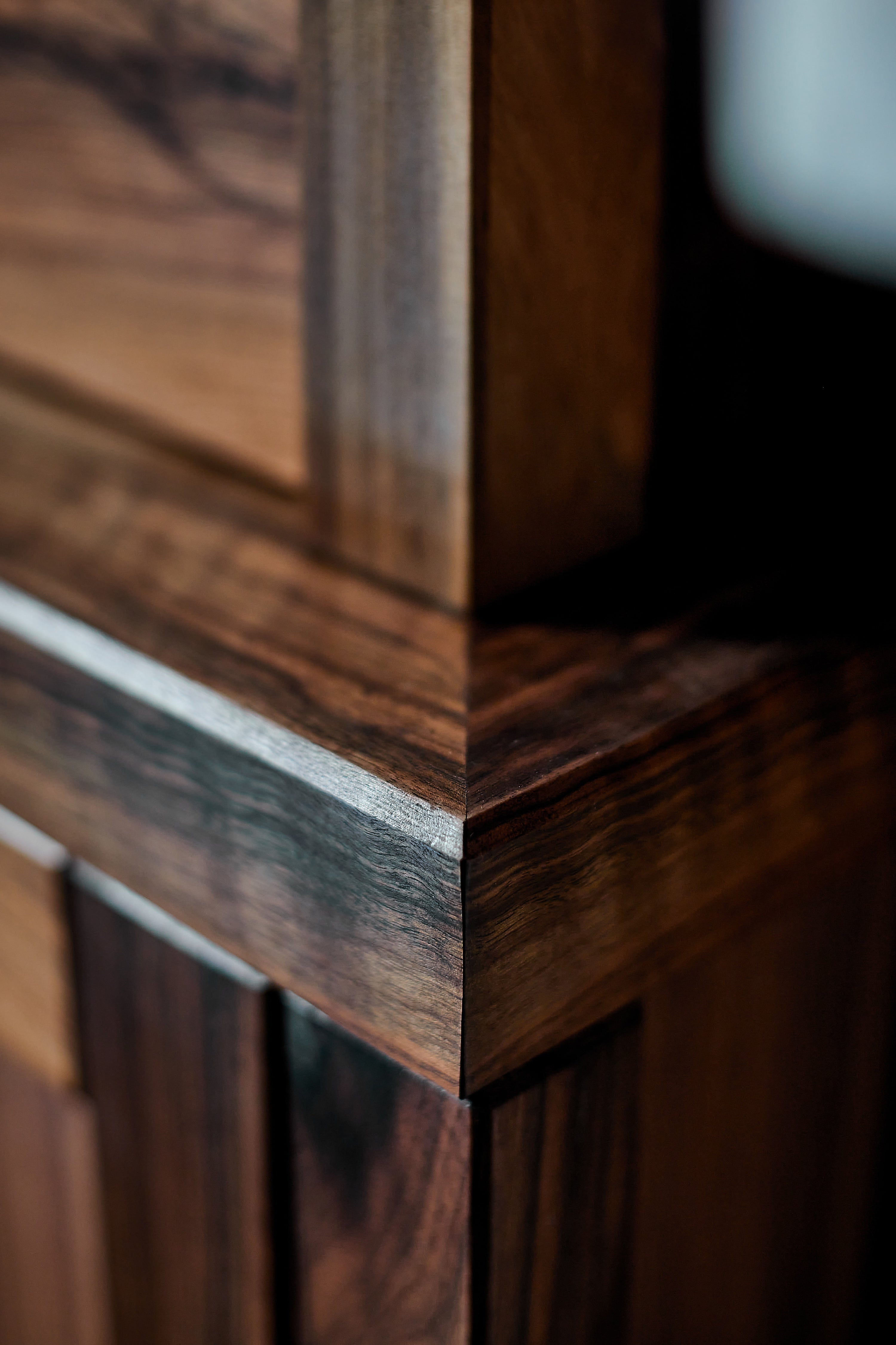 Bringing Nature into Your Home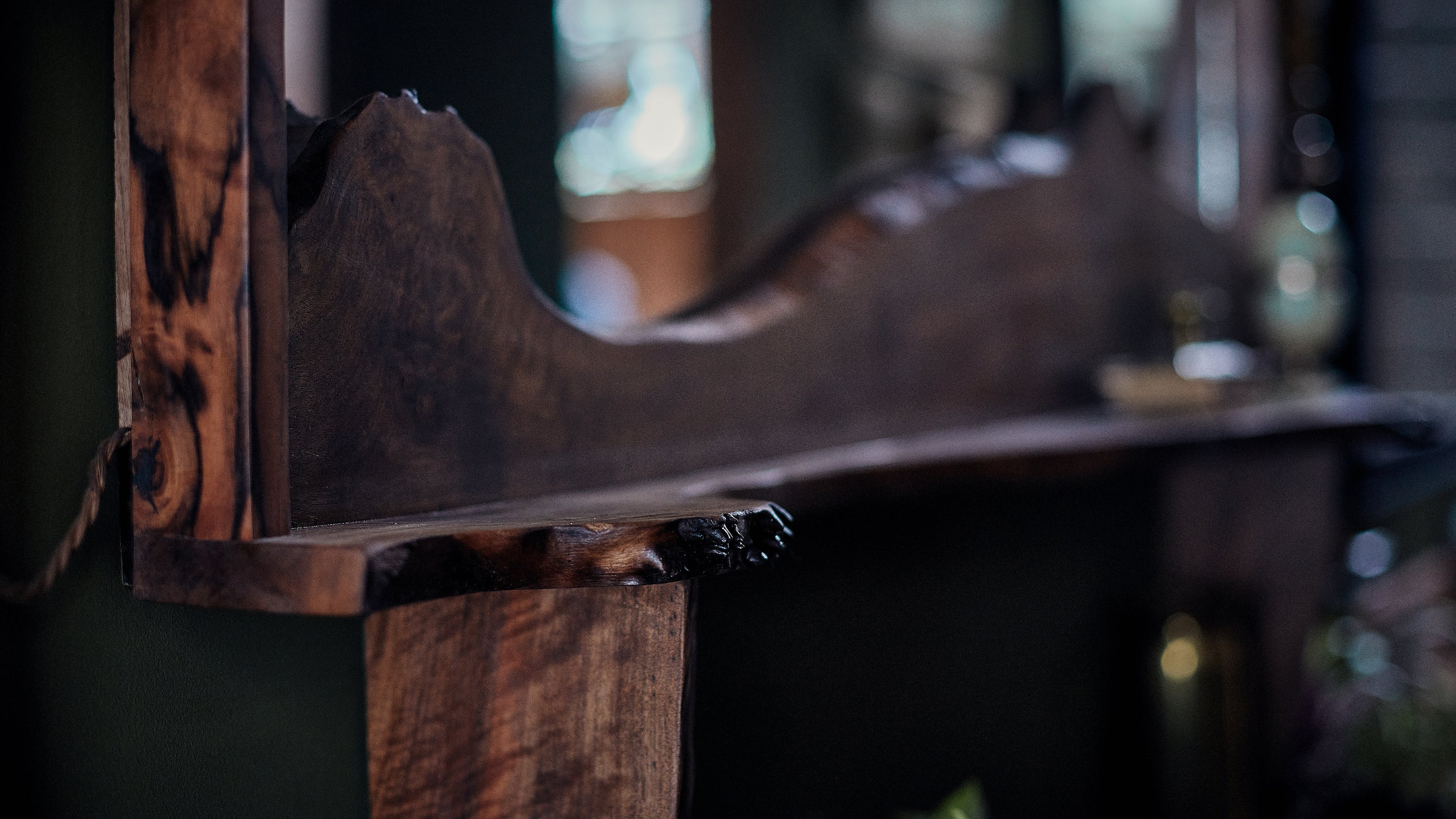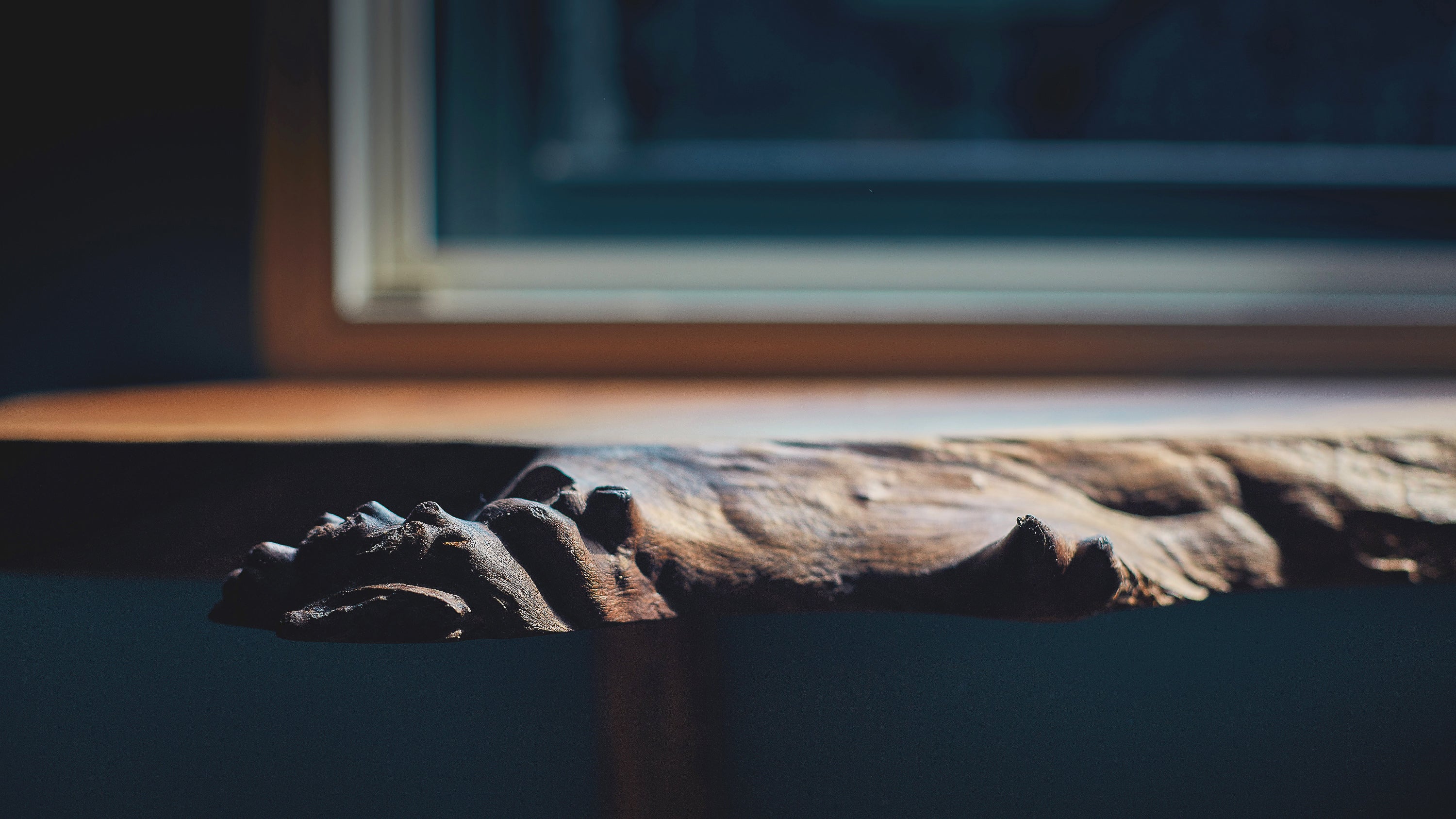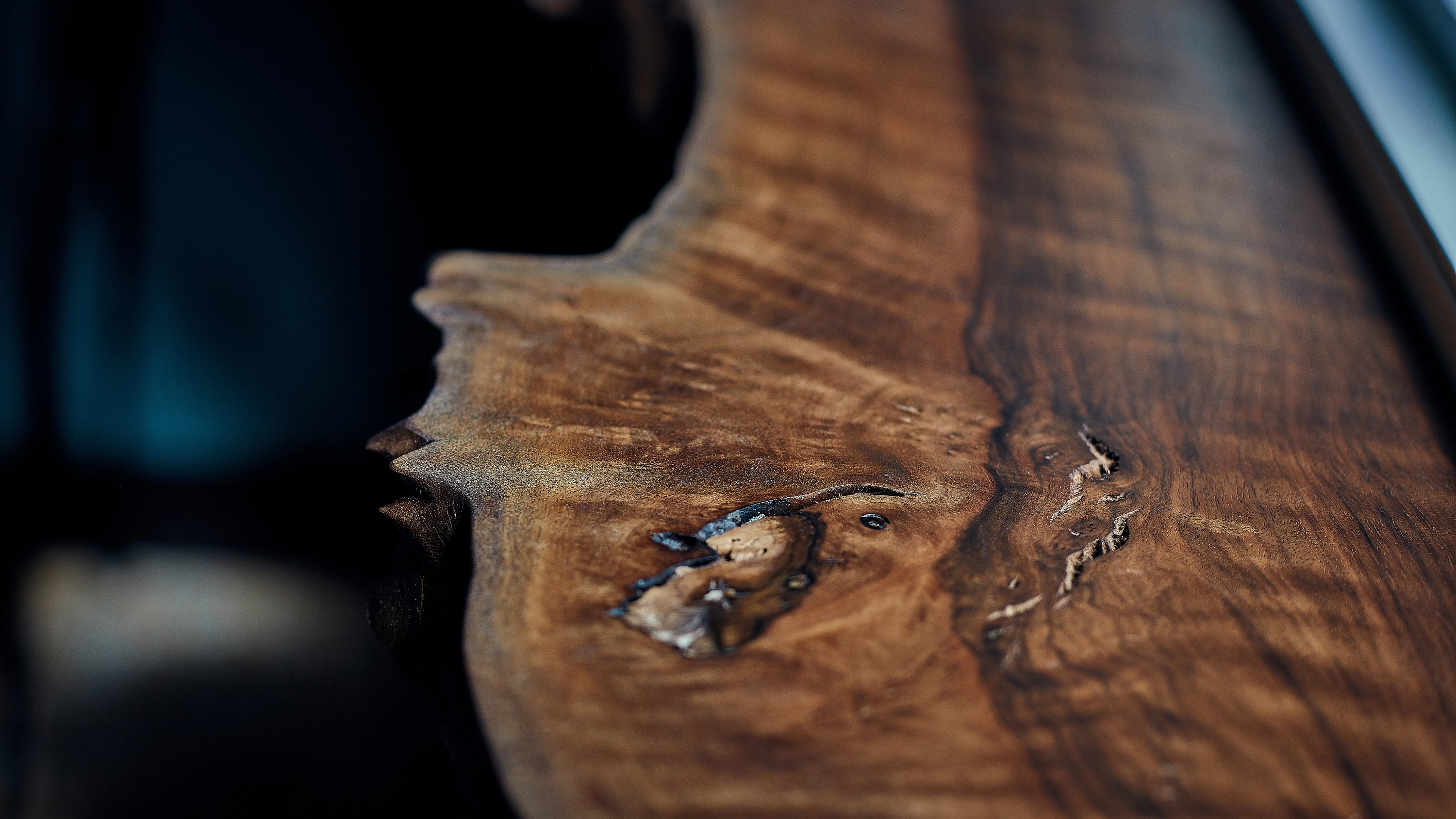 Fusing Functionality and Natural Beauty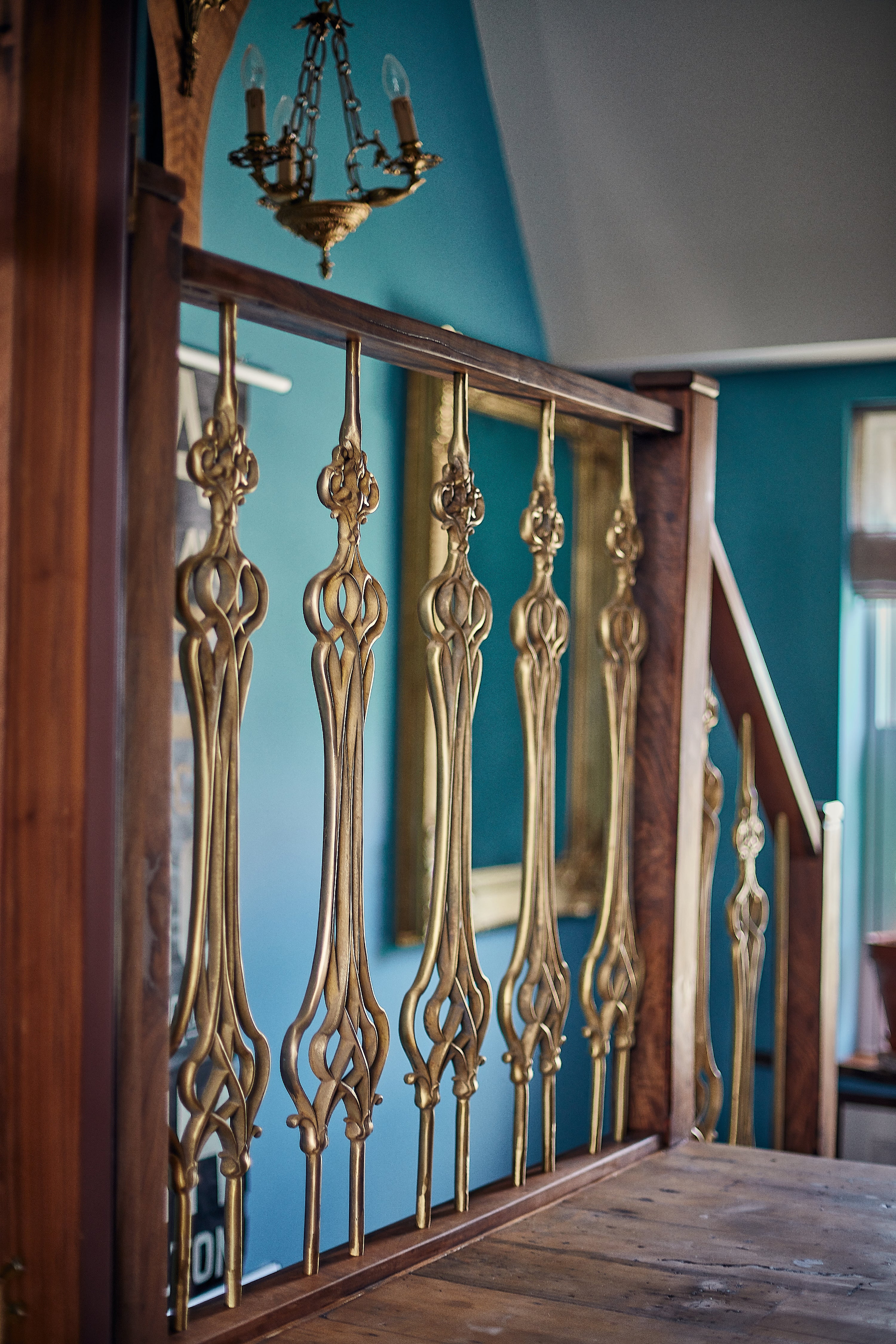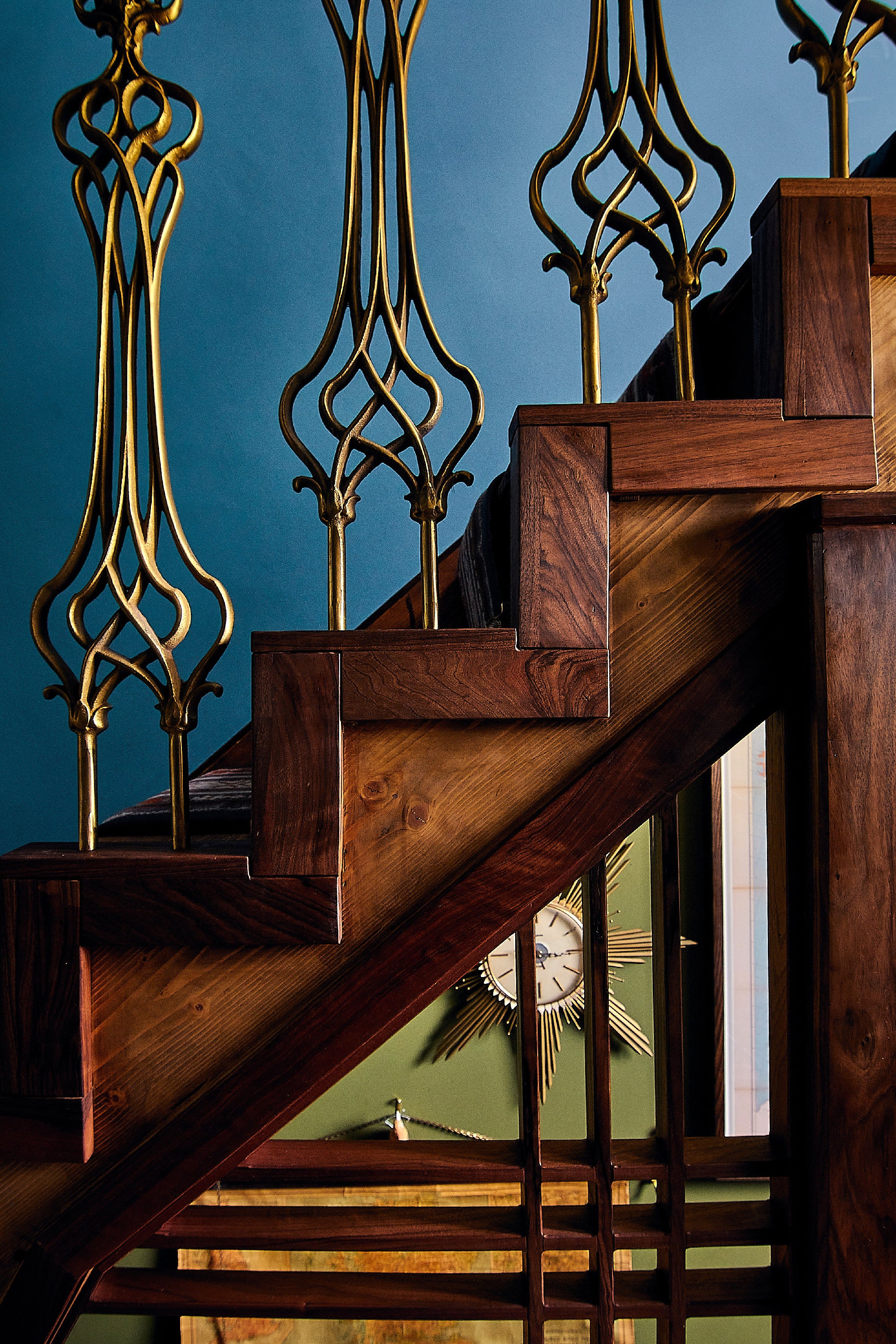 Detailed Design Masterpieces for Household Aesthetics
We would love to hear from you