Bespoke Handcrafted Wooden Masterpieces
Live Edge Creations specialises in producing unique bespoke items, decor and design for home and commercial properties. Our high quality wood range includes; tables, desks, wardrobes, media units, shelving, kitchen islands, accessories and sculptures. Each handmade piece is a one-of-a-kind masterpiece, stylishly designed and made by our expert artisans to cater for your requirements.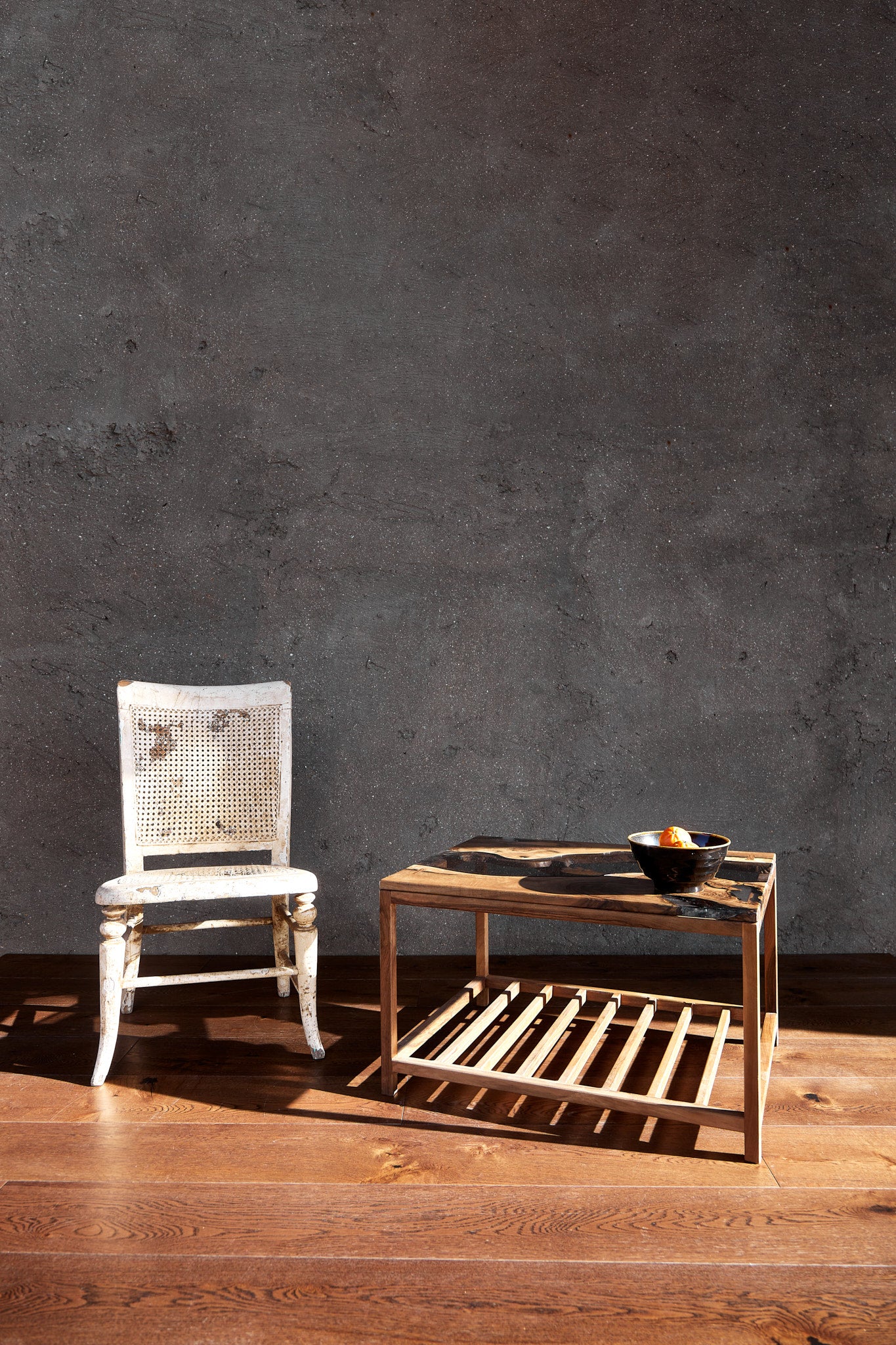 Live Edge Tables "The Narva River Table"
Regular price
£2,000.00 GBP
Regular price
Sale price
£2,000.00 GBP
Unit price
per
Sale
Sold out
Share
View full details
Let's Create Something Specially for You
Looking for a Unique Item?

Finding the right piece of furniture to fit your home can be difficult, since most stores offer mass produced goods with limited options. If you really want that special touch....


See Our Installations

Designed with You for You

Shop our selection of wooden wares, or ask us to create something specific, to your taste in design, materials and style. A unique piece, to cherish and call your own.

Start Designing With Us

Talk with Our Expert Artisans

Live Edge Creations offers bespoke furniture and hand crafted accessories - please browse our selections and let's create a piece that's perfect for your space.

See our Collections
About Live Edge Creations
Our studio is dedicated to designing and crafting timeless art pieces, bespoke furniture, and custom installations. We meticulously handcraft each product using sustainable materials, ensuring that every piece embodies the beauty of nature within the design.
Reviews
⭐⭐⭐⭐⭐

Egor and Misha did our bathrooms, master bedroom, and a kitchen.
Talented and trustworthy builders that have completed our flat renovation on time. Meticulous, always striving to perfect. Communication was easy.
We will be using them to finish our living room and another bedroom. Can't recommend more for anyone looking to get high quality building work done.
Alex Semenov • London

Augusut 2023

⭐⭐⭐⭐⭐

Egor is a gentleman and and a true craftsman. His commitment to quality and the pride he takes in ensuring that his customer is satisfied is amazing.
He helped me with a wedding anniversary gift for my wife. (5th year - wood). Despite the late request to not only help me with the material, he volunteered his time to help me. I got to witness first hand the skill and dedication that he has to creating differentiated wood pieces, as he made an ordinary piece of walnut into a beautiful gift. Thank you, Egor, for your kindness and the fantastic gift. My wife loved it.

Sacha Nathan • London

June 2023

⭐⭐⭐⭐⭐

Since I've met Egor and his team few years back, I knew he would be my only point of reference for any woodwork. He's responsable, responsive, creative and totally trustworthy, not talking about his amazing creations.... purely ecstatic!

Alessio Imperato • London

May 2023

⭐⭐⭐⭐⭐

Egor is a Friendly, professional guy . That took the time to help me find the correct lumber for a project. Credit to local businesses.

Jamie Stevens • London

May 2023

⭐⭐⭐⭐⭐

Egor was referred me by my designer and he has made our bespoke bench with all the details that we love a lot! Also love his positive energy throughout the whole process! Highly recommended!

Pei-Cheng Lin • London

May 2023

⭐⭐⭐⭐⭐

Egor is supper talented, I commissioned him to make a wooden fruit bowl, the finishing was magical. The bowl is now the centre point in the house, everyone notices it. Thank you 🙏

Essa Manjang • London

April 2023

⭐⭐⭐⭐⭐

Professional Service from Egor (Owner).

Dhanusha Siriwardane • London

February 2023

⭐⭐⭐⭐⭐

Egor is a highly talented carpenter who importantly works to solve problems. Within a challenging development project the Live Edge team started on a flooring project, continued with bespoke wardrobes and solved carpentry issues along the way. Communicating clearly and delivering on agreed time scales and budgets. Highly recommended.

Bruce Drew • London

January 2023

⭐⭐⭐⭐⭐

Couldn't recommend enough, Egor was super helpful in selecting a slab and accommodated my needs perfectly. You won't be disappointed with his service. Great service, super helpful, amazing product, what more can I say 👏

Pavan Patel • London

⭐⭐⭐⭐⭐

Egor is the one and only I would consider working with on challenging designs. With him on my projects I know my designs will not only be made, but would be executed beautifully beyond my expectations. He has the eyes for details and the knowledge and expertise of a fine furniture maker to bring drawings to life. I just love working with him, I appreciate his perfectionist's attention to details, and his willingness to take on unconventional designs. I look forward to more of our future collaborations!

Susan Yen • Designer • London

⭐⭐⭐⭐⭐

Great workshop with very creative individuals.

Gaz Lad • London

⭐⭐⭐⭐⭐

Egor is an exceptionally talented carpenter, with a warmth and generosity of spirit that's rather rare these days. I'm so glad to have found a great and local walnut specialist for my projects.

John Cyril • London

⭐⭐⭐⭐⭐

Positive: Professionalism, Punctuality, Quality, Responsiveness, Value.

Lots of care and love combined with super skills and design.

Debbie Evershed • London

⭐⭐⭐⭐⭐

Jenny Zabubenina • London
Featured Products
Looking for a unique and one-of-a-kind piece to add to your home or office decor? Our Live Edge tables are the perfect solution. Each raw edge table is crafted from carefully selected wood with stunning natural edges that have been preserved to highlight their unique character and beauty. Our tables come in a variety of styles and sizes, and are perfect for use as dining tables, coffee tables, or even as a statement piece in your entryway. With their natural beauty and durable construction, our Live Edge handcrafted tables are sure to be a conversation starter and a cherished addition to your home. Browse our collection today and find the perfect table to suit your style and needs.
Vendor:

Regular price

£2,000.00 GBP

Regular price

Sale price

£2,000.00 GBP

Unit price

per

Vendor:

Regular price

£2,000.00 GBP

Regular price

Sale price

£2,000.00 GBP

Unit price

per

Vendor:

Regular price

£5,000.00 GBP

Regular price

Sale price

£5,000.00 GBP

Unit price

per
Unique Wood Cuts

Live Edge wood cuts have been sliced to reveal the natural edges of the tree, creating a one-of-a-kind look for each piece. These unique pieces showcase the natural beauty of the wood and can be used for a variety of projects, including furniture, decor, installations and art. Each piece has its own character and grain pattern, making it a true statement piece in any space.

Expert Artisans

Our expert artisans with over a decade of experience in the craft with an eye for detail and a passion for creating unique and stunning pieces. With our skills
and creativity, we can transform any piece of wood into a timeless art piece, showcasing its natural beauty in a way that is both functional and
stylish. Our dedication and commitment to quality ensures
that every piece created is of the highest standard.

Sustainable Approach

At Live Edge Creations, we take a sustainable approach to creating our unique pieces by repurposing and recycling wood whenever possible. We believe in giving new life to wood that may otherwise go to waste. By
doing so, we not only create beautiful and one-of-a-kind pieces, but also help to reduce our impact on the environment. Our commitment to sustainability is at the heart of everything we do.
FAQs
How is your wood sourced?

At Live Edge Creations, we prioritize partnering with both local and international saw mills whose ethical standards align with our own. Our belief is that sustainably sourced, solid hardwood is the key to the future of sustainable and holistic home decor.

What type of wood do you use?

We use a variety of sustainably sourced woods for our Live Edge Creations furniture pieces. Some of the most popular wood types we work with include black walnut, maple, oak, spalted beech, ash and cherry. However, we are always open to exploring new options and can work with our clients to find the perfect wood type for their unique needs and preferences.

Can I customize my own Live Edge furniture piece?

We welcome custom orders and are happy to work with you to create a unique and personalized Live Edge furniture piece that meets your specific needs and preferences. Simply share your specifications, such as wood type, dimensions, finish, and design preferences, and our skilled artisans will bring your vision to life.
We would love to hear from you!